Are you wanting to explore the drawing potential of hand-stitching?
Perhaps you love to draw but want to expand your vocabulary of mark-making options?
Or maybe you work with textiles and want to start including more mixed-media processes in your work? 


In this workshop we will look at the characteristics of line and how drawing and stitching intersect. Substrates will include paper, cardboard, and fabric to create textural effects. Marks will be made through drawing, stitching, scraping, wrapping and poking.

Building history will be emphasized with various materials such as various mediums, joint compound, layers of paint and more. We will be making multiples so that collage, deconstruction and reconstruction can be explored. Both instructors will guide the group as we immerse ourselves in the meditative process of markmaking and stitching with a focus on personal imagery and finding the common thread in each participant's work.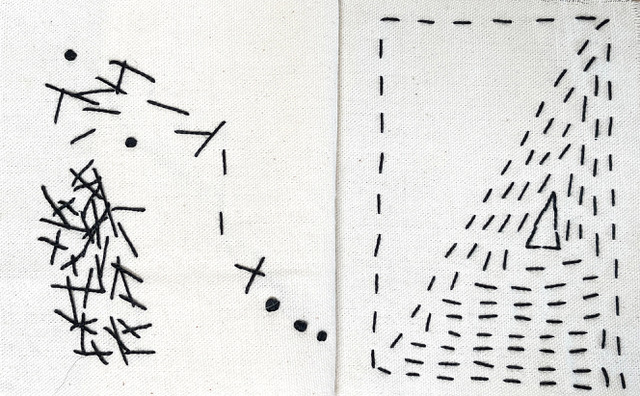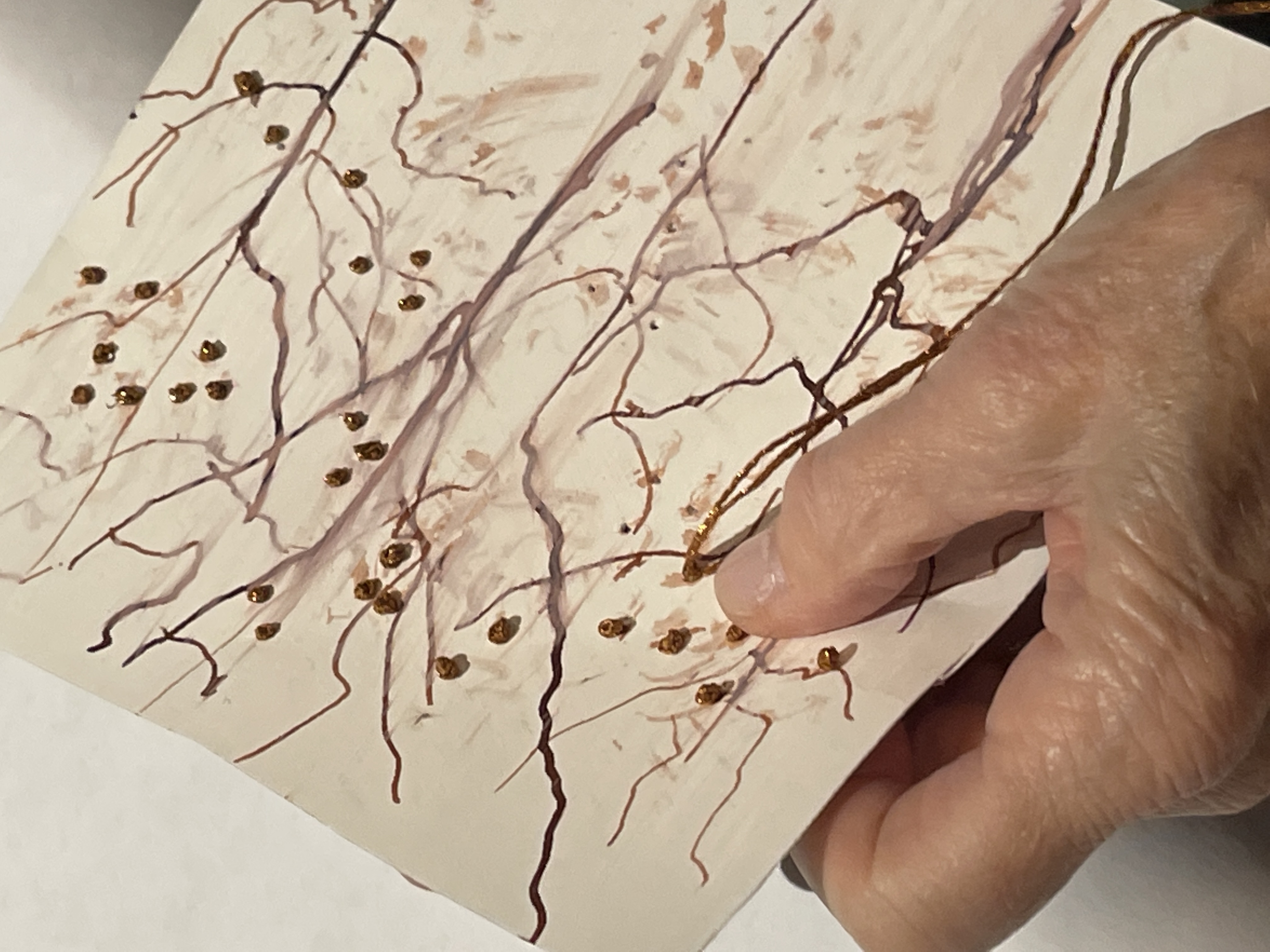 The work created can result in a series that can be made into a handmade book, modular components for larger works, or individual related artworks. Included are: powerpoint presentations, fundamentals and composition, group critiques, ideas for installation and presentation.

Learn a variety of stitches for drawing and connecting techniques.
Mark making prompts with different materials.
Building different surfaces for drawing and sewing.
Look at contemporary, historical, and cultural examples of the combination of textiles and mark making.
Limited Palette exploration.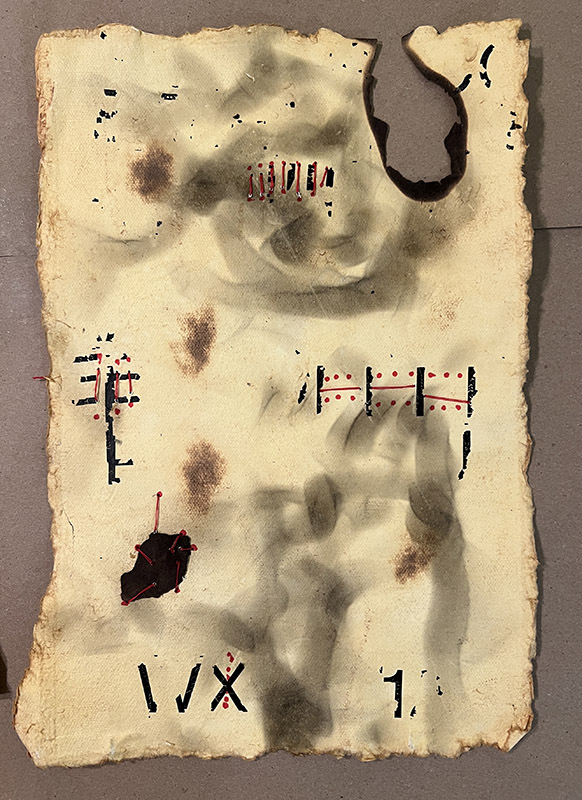 FAQs:
Q: Who is this course for?
A: Anybody with an interest in stitching or drawing.
Q: Is previous experience necessary?
A: Not necessary.
Q: I have more questions. How do I reach you?
A: Email us at [email protected]

About Lisa & Sue
Instructors Sue Stover and Lisa Pressman have been teaching together online and in-person courses since 2020. The focus of their courses is to direct artists toward a more contemplative practice, exploring techniques, materials and concepts along with a strong foundation in art fundamentals. Destination workshops inspire the artist within unique cultural frameworks and capitalize on the extended time together. Our approach to teaching is flexible and welcoming, and we strive to meet participants wherever they are on their journey as artists.

Lisa Pressman's career as an artist has been marked by exploration of the expressive potential of a variety of mediums, among them oil, encaustic, cold wax, and mixed-media collage. Her work is abstract, conceptually based, and process-driven, featuring marks, forms, colors and patterns that are evocative rather than descriptive.
Lisa received her Bachelor of Arts degree in fine art from Douglass College at Rutgers University, with an emphasis in ceramics and sculpture, in 1979. As a graduate student she changed her emphasis to painting, and in 1981 was awarded a Master of Fine Arts degree in Painting from Bard College. Since then she has exhibited regionally and nationally in solo and group exhibitions, and her work is held in numerous private and public collections. Her work is represented by Susan Eley Fine Arts in New York, Addington Gallery in Chicago, and Slate Gallery in Telluride, Colorado.
See more.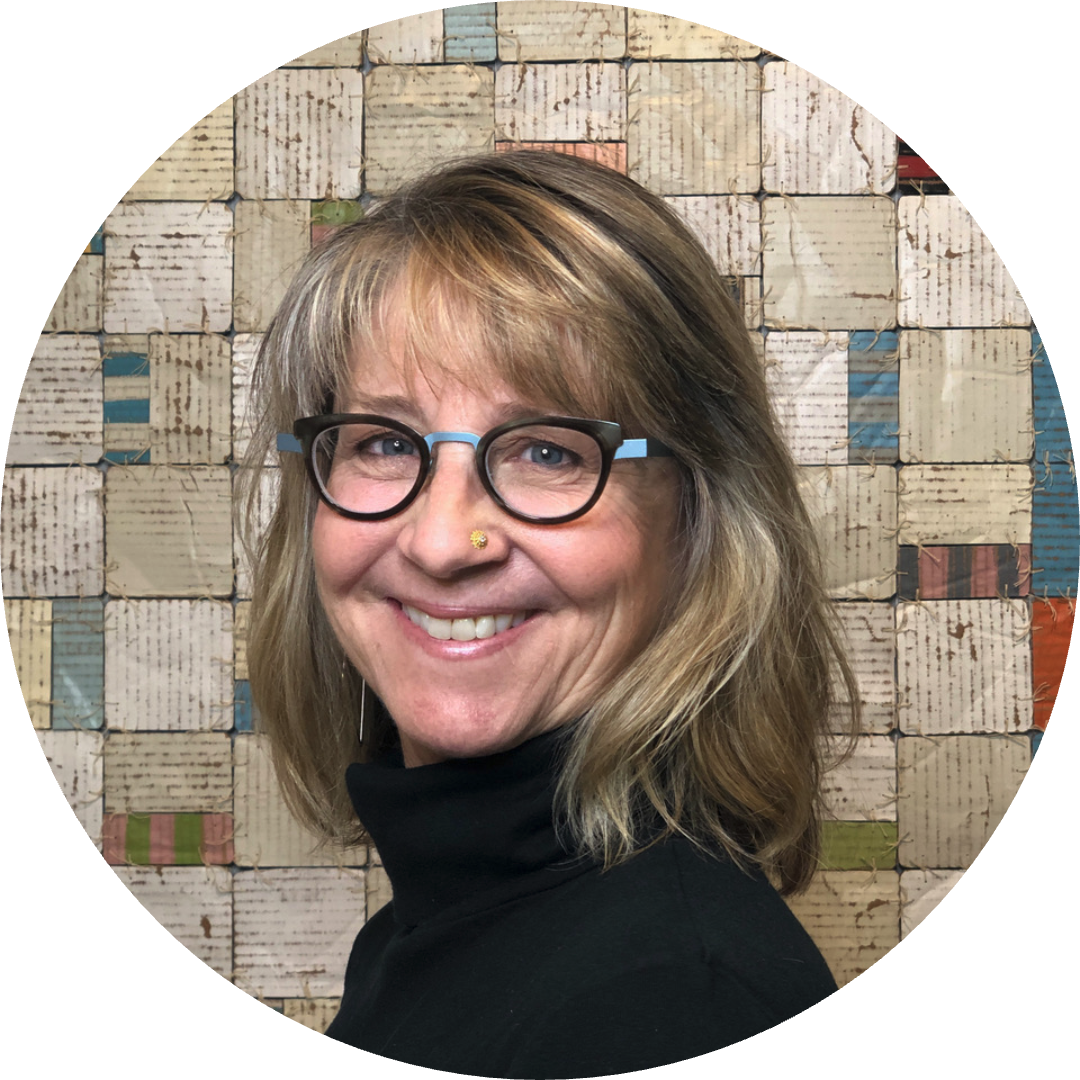 Susan Stover is a San Francisco Bay Area artist who creates paintings and sculptures that explore themes of cultural identity and mythology. Having studied many aesthetic traditions from around the world, she embraces ritual, tradition, and meditation inherent in repetitive processes.
Susan received a MFA from California College of Art in Oakland, California and a BFA from Miami University in Oxford, Ohio with both degrees concentrating in textiles ad painting. Her work is in many private and corporate collections. She is represented by Carrie Haddad Gallery in Hudson, NY and Seager/Gray Gallery in Mill Valley, CA. Susan teaches workshops online from her northern California studio, in person at other locations in the U.S., and internationally.
See more.




Check your inbox to confirm your subscription