Lisa Pressman's career has been marked by exploring the rich, expressive potential of medium and materiality She has explored a range of processes, among them oil painting, encaustic, cold wax, and mixed-media collage. Her work is abstract, conceptual, and process-driven, defined by marks, forms, colors and patterns. The artist creates works that are evocative rather than descriptive.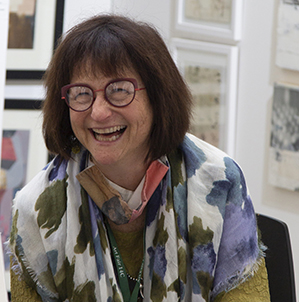 A New Jersey native, Lisa managed to develop a rich visual imagination at an early age. Raised by a lumberyard-owning father and a creative artist/actress/antiques dealer mother, Lisa grew up surrounded by building materials and immersed in multiple forms of cultural expression that nurtured her curiosity and aesthetic sensibility.

Lisa received her BA in Fine Art from Douglass College. Her BA degree culminated with an emphasis in ceramics and sculpture. Later as a graduate student she changed her emphasis to painting and was awarded a MFA in Painting from Bard College. She has since exhibited at the national level in solo and group exhibitions, and her work is held in numerous private and public collections. Pressman is represented by Susan Eley Fine Arts in New York, Addington Gallery in Chicago, and Slate Gallery in Telluride, Colorado.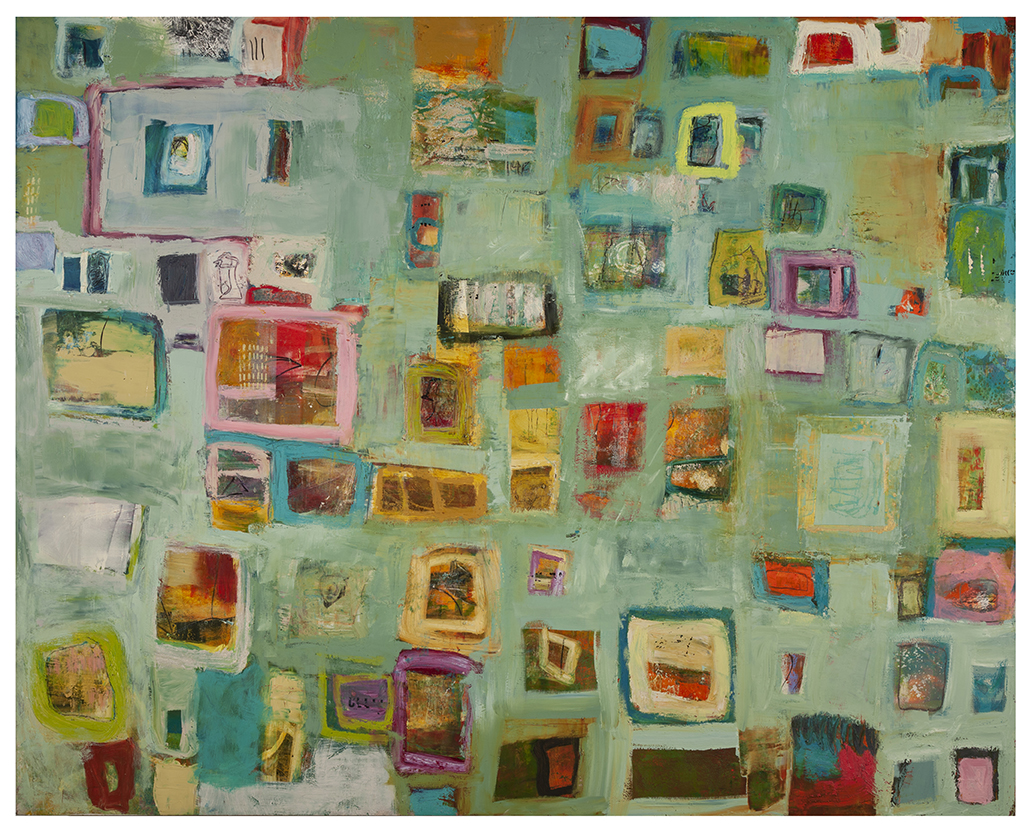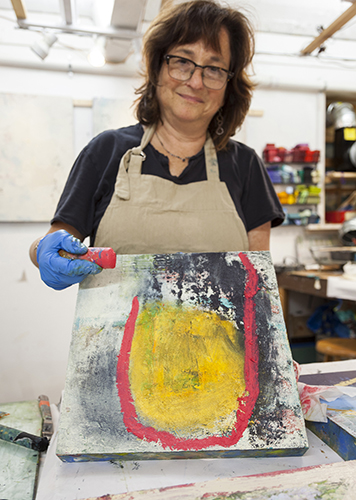 A highly respected arts educator, Lisa maintains a vigorous teaching program. She worked on the faculty of the former Art Institute of NY, a visiting professor at Pratt Institute and other universities. Pressman has taught workshops in France, Mexico, Italy and the US. She is renowned for her knowledge of encaustic, cold wax processes, concept based courses, and presents annually at the International Encaustic Conference in Provincetown, MA. She is a core instructor for R&F Handmade Paints. As a mentor, she facilitates each student's voice, emphasizing the awareness of the source of what they are doing and why, and the medium and visual language with which they can most effectively express their artistic vision.