What is The Collective?
A curated collection of inspirational content, insightful conversations, and live events for all art enthusiasts!
The Collective is an online, member-focused community center and exciting new opportunity for artists, teachers and anyone with a serious interest in art.

You Are Invited!
Get ready to be inspired, with access to hundreds of resources, active and engaging conversations with fellow artist professionals, and connections to wider networks of creatives.
Gain insights from one-on-one interviews with established artists, have access to curated video and podcast content, get book recommendations, and more, all in one central location. 
New content is added each week!

Choose a 1 year subscription for the most savings!



How Do You Know?
At C2C Art Projects, our Founders, Lisa and Susan, choose the books, the podcasts, the art-related videos that you need to be inspired and thrive!
And as a bonus, after reading, watching, and creating, you can join in our online community to discuss your questions or gain even more insights.
We Curate The Collections
Everything Done For You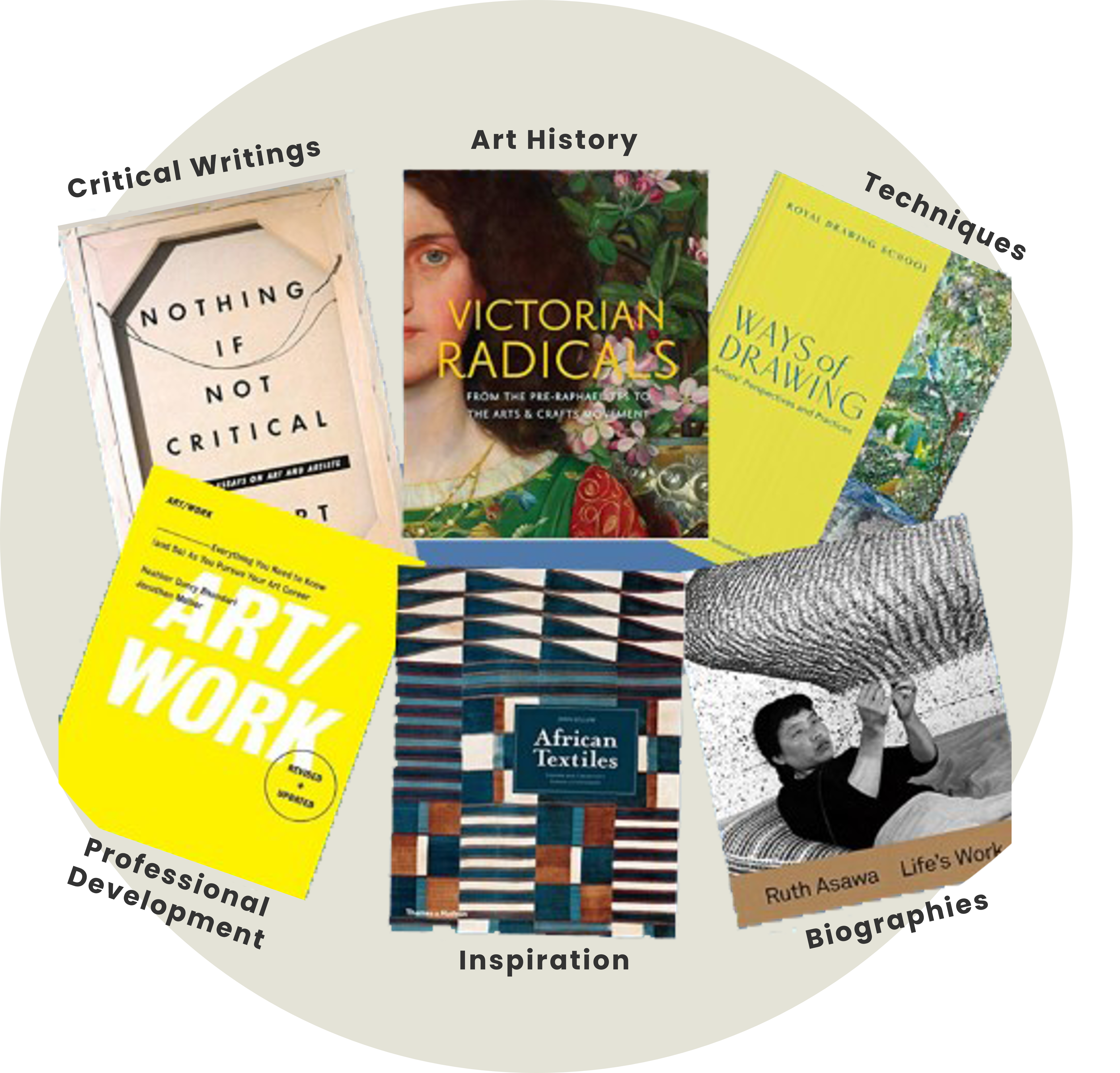 Books

Art books can be inspiring, transformative and expensive. How do you know which books are worth the investment?
Online reviews aren't as useful as recommendations from experienced and successful artists. Take the guesswork out of building your art library.
Collective members have access to our best picks of art-related books conveniently organized into categories, with links that quickly get them off your wishlist and onto your bookshelves.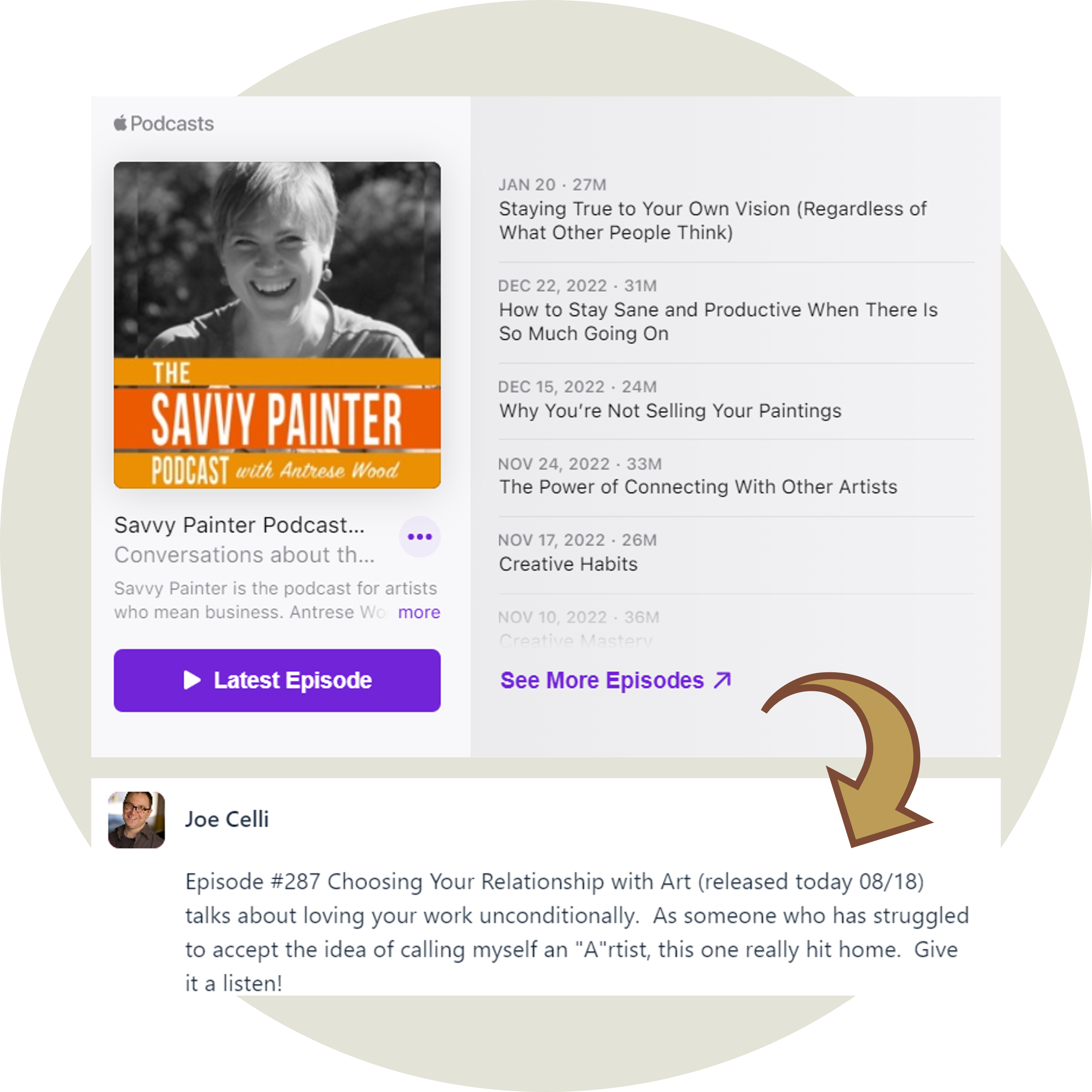 Podcasts

Listen live to the newest, relevant episodes of your favorite content directly in the C2C Collective. We've collected thousands of podcast episodes for listening while in the studio or going about your day-to-day life.
Have you ever listened to an impactful podcast, but lacked someone to discuss it with? Find and share recommendations and engage in conversations in the comments section.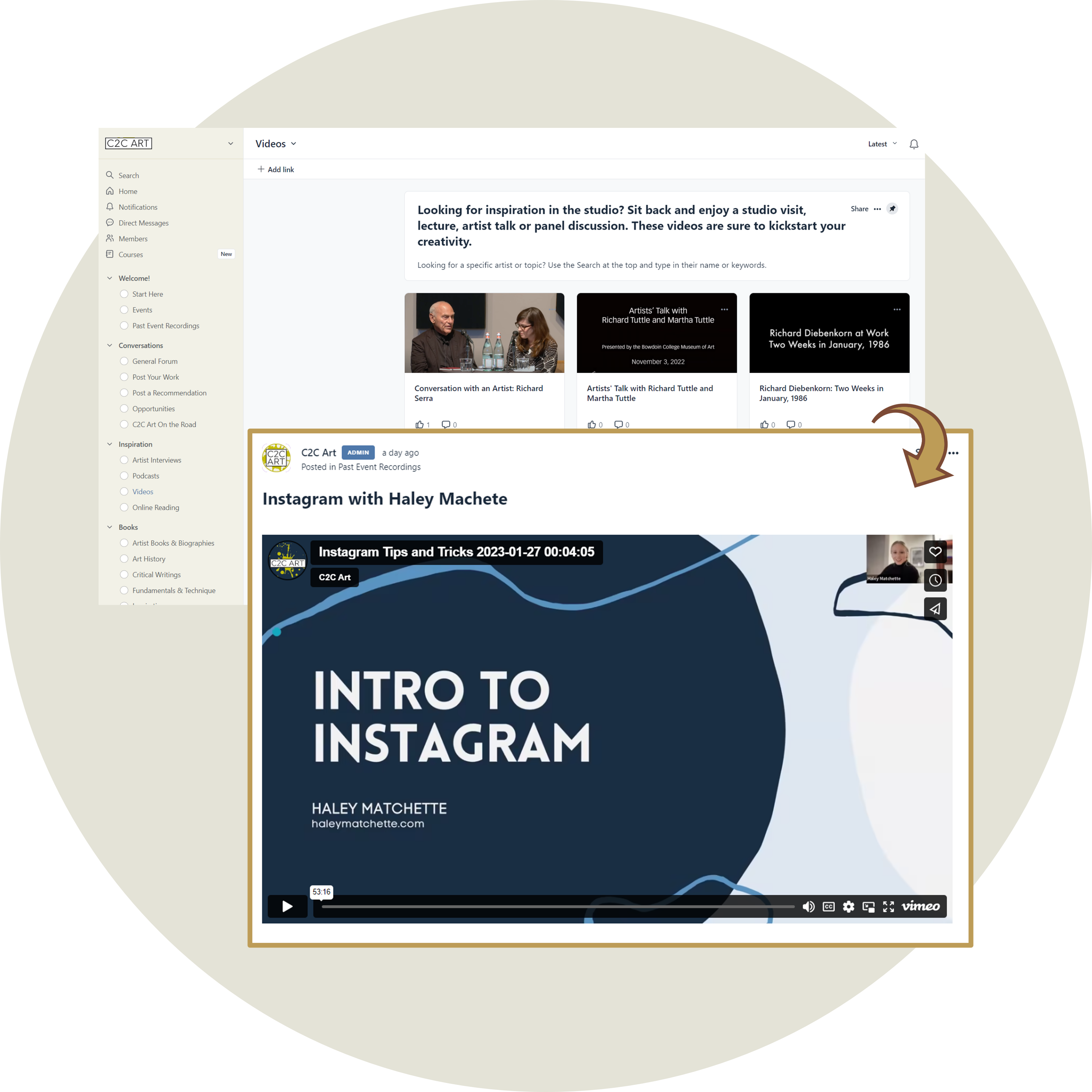 Videos

Tired of endless scrolling and searching to find valuable art-related content?
Engage with studio visits, lectures, panel discussions and artist talks with our favorite artists.
Take the guesswork out of finding timely and relevant artist videos that will take your art practice to the next level.


So Many Benefits!
Enjoy the opportunity to participate in dialogue and discussion in the current state of art affairs.

✨ Discover new artists with C2C's personal interviews with contemporary artists.
✨ Links to online articles and newsletters.
✨ Events with live discussions.
✨ Get and share recommendations.
✨ Engage in meaningful conversations about art.
✨ Ask questions and get feedback.
✨ Easy to navigate and carefully organized site.
✨ Never any ads or algorithms.

Check your inbox to confirm your subscription