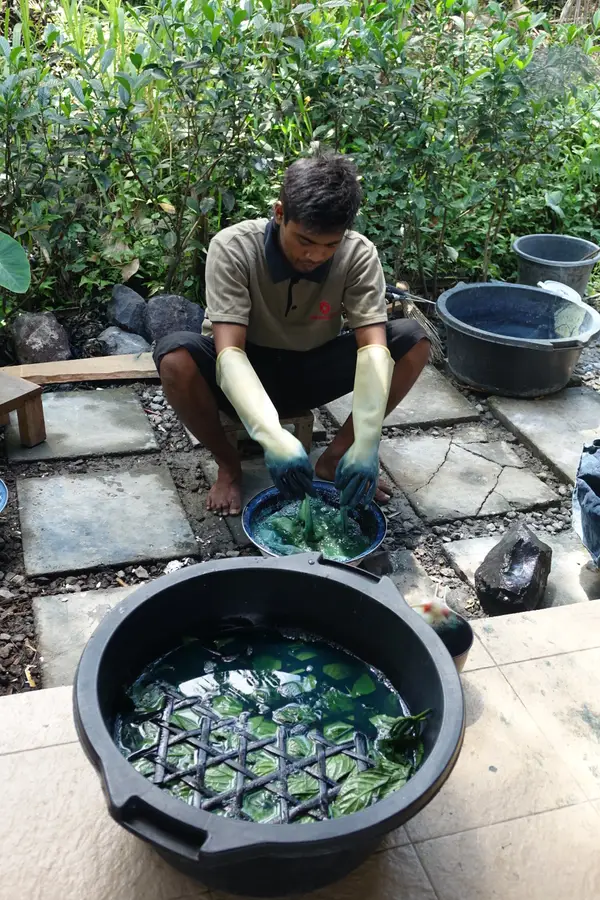 Learn to Dye with Indigo
Explore the magic of dyeing with indigo! Indigo is one of the oldest types of dyes used in many cultures throughout the world and the dyeing process is truly wonderful. This self-paced course will lead you through the steps to set up a small indigo vat, folding and binding techniques, and dyeing with this unique dye. If properly taken care of, an indigo vat can last many months. Students will also learn how easy it is to create many of the intricate patterns on fabric.
This course is for you if you want to:
incorporate fabric into your artwork.
explore traditional textile techniques.
create beautiful fabrics to use in clothing or scarves.
make fabric for collage or quilts.
take a break from your regular art practice for a day of play in the studio.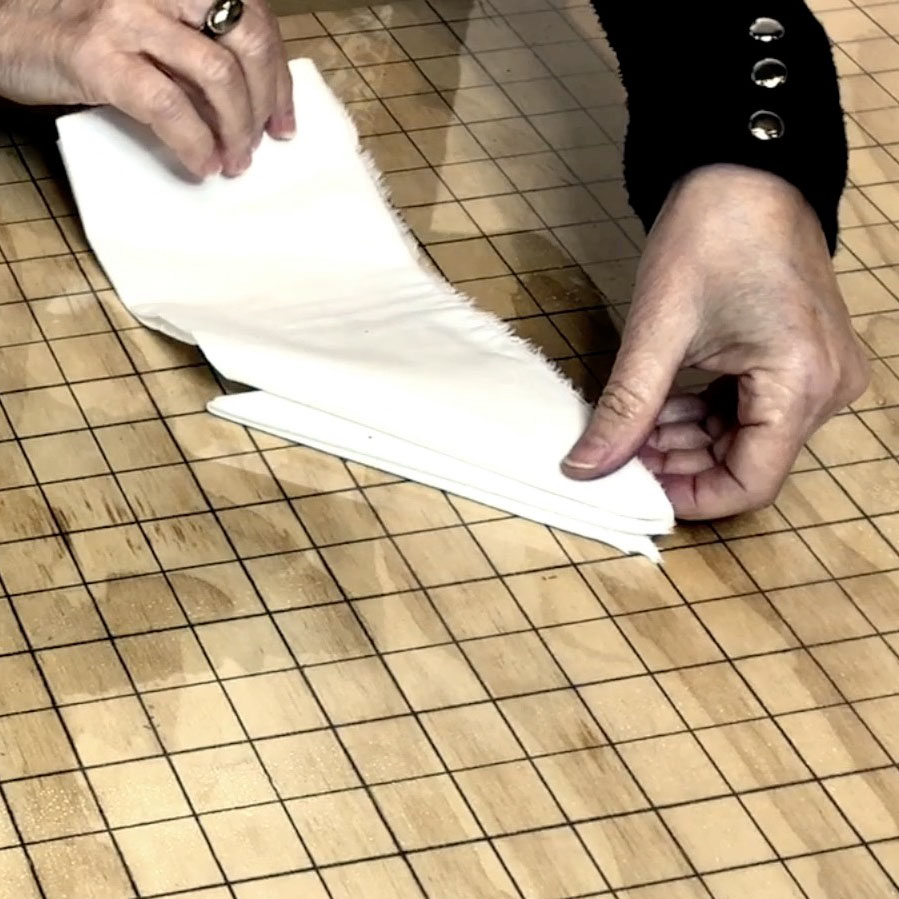 Pattern Techniques
Learn several ways to manipulate fabric - folding, stitching, binding, wrapping - to easily create beautiful designs.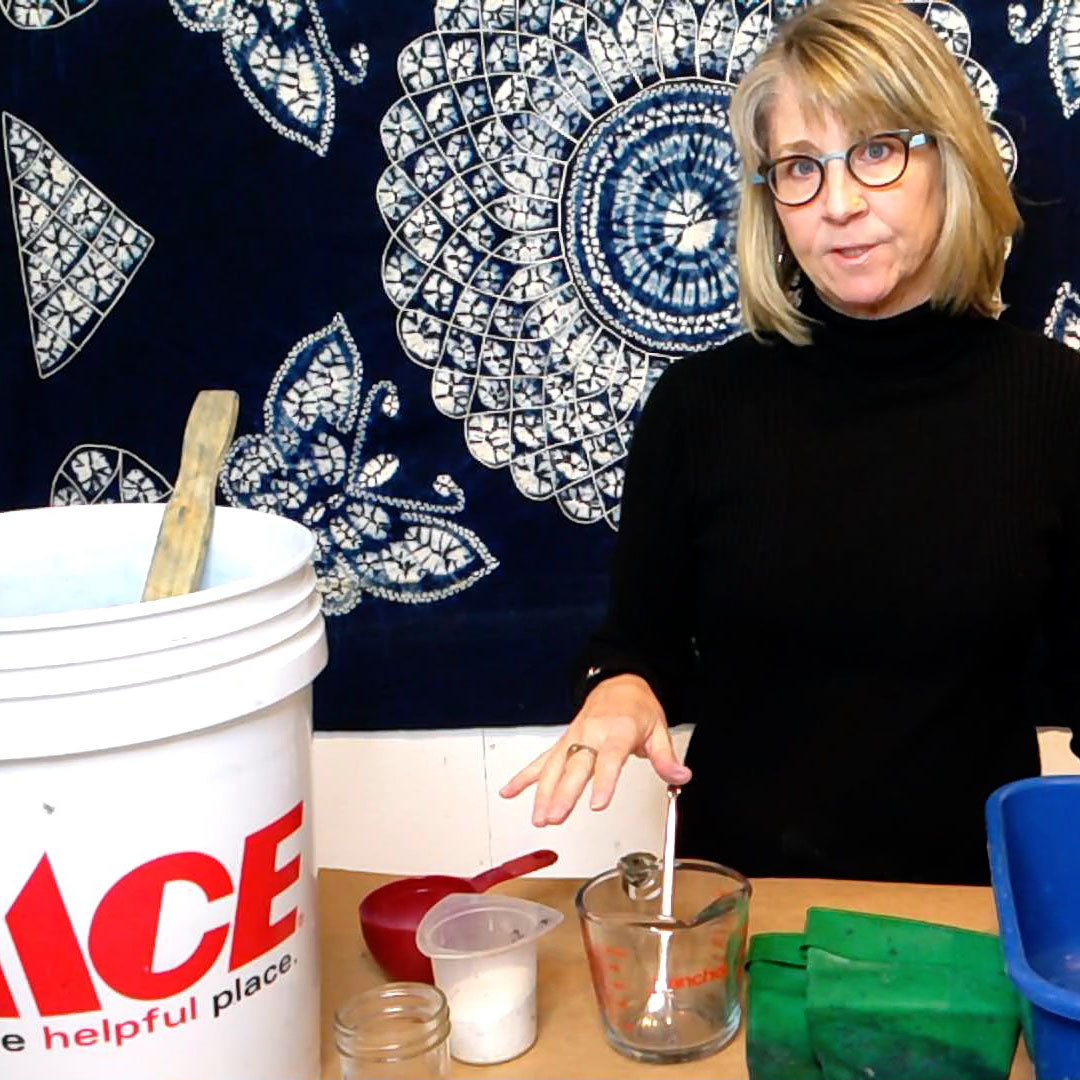 The Indigo Vat
It is easy to set up an indigo vat and Susan will take you through the steps.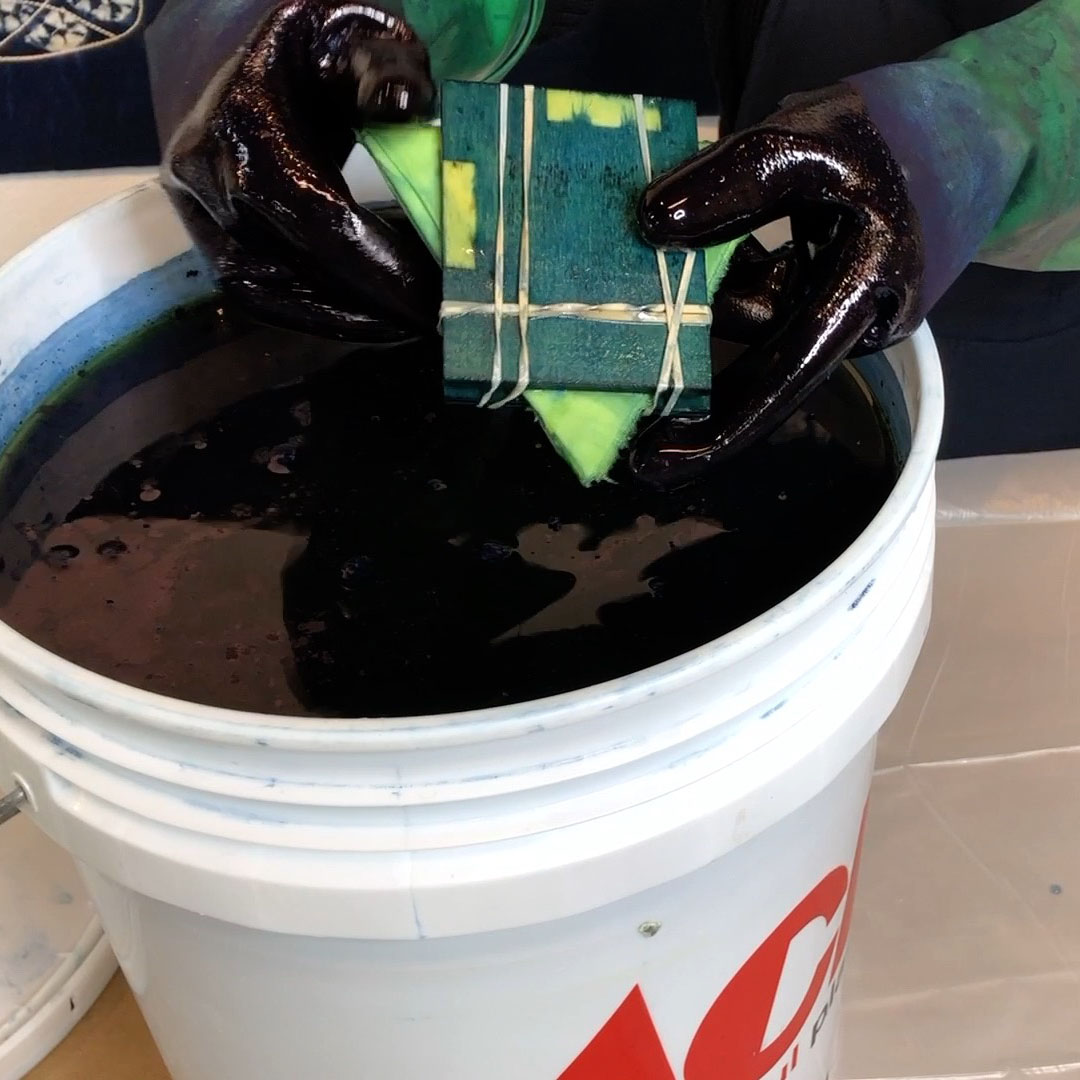 Dye Process
The dye process with indigo is truly magical and unique. You'll see how easy it is to get great results!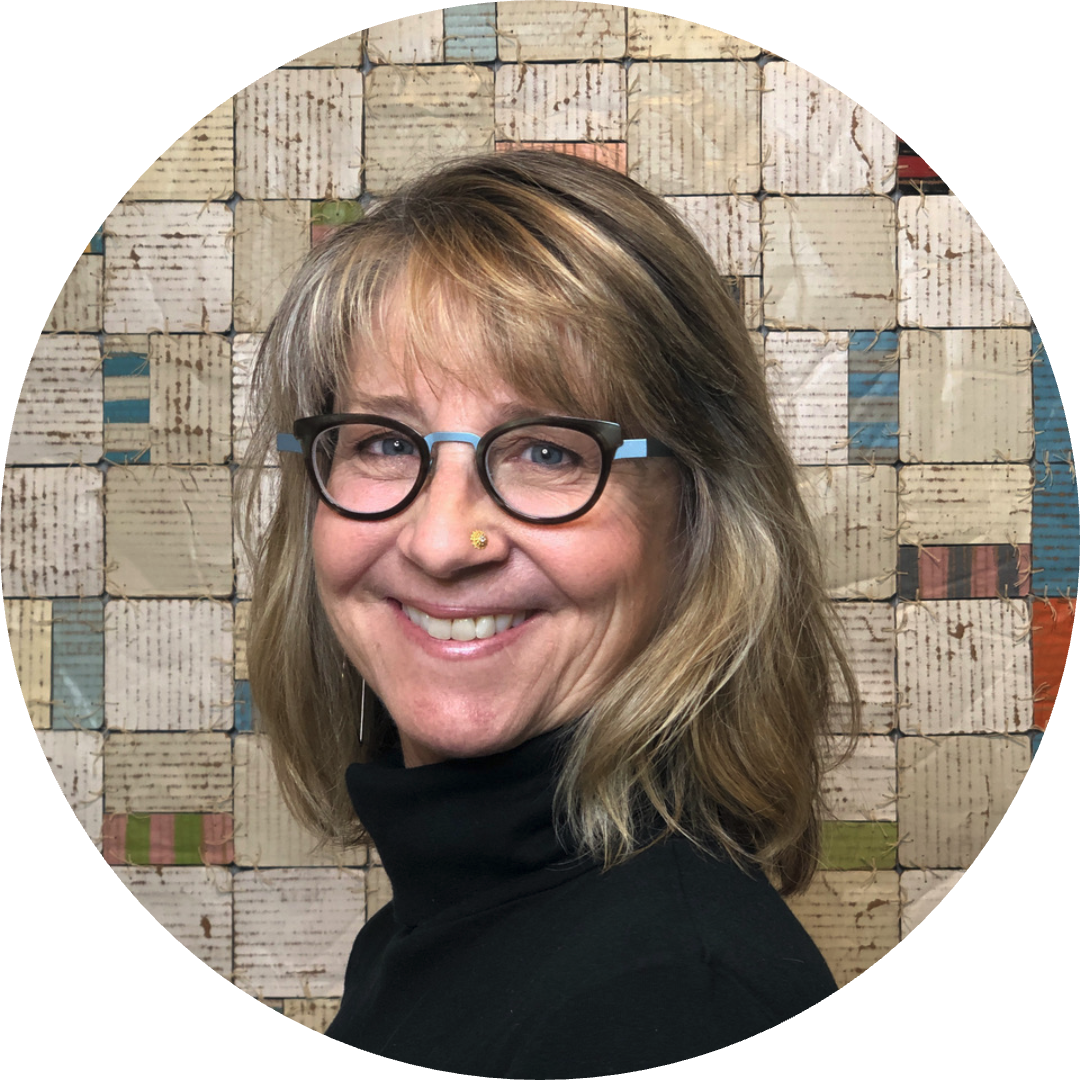 Susan Stover draws on over 30 years of professional experience in helping you realize your artistic goals. Susan works easily between a variety of mediums, ever attentive to their history and cultural foundations. Students benefit from her extensive knowledge of art, art history, and techniques. She demystifies various techniques and encourages students to combine mediums in new ways. Having studied different cultural aesthetic traditions from around the world, she embraces ritual, tradition, and meditation inherent in repetitive processes. She brings this depth of knowledge to her work and teaching. Combining art historical information and a rich understanding of the processes, techniques, and histories of the various mediums enhances her teaching and helps you to consider these elements as you conceptually frame your art practice.
Check your inbox to confirm your subscription