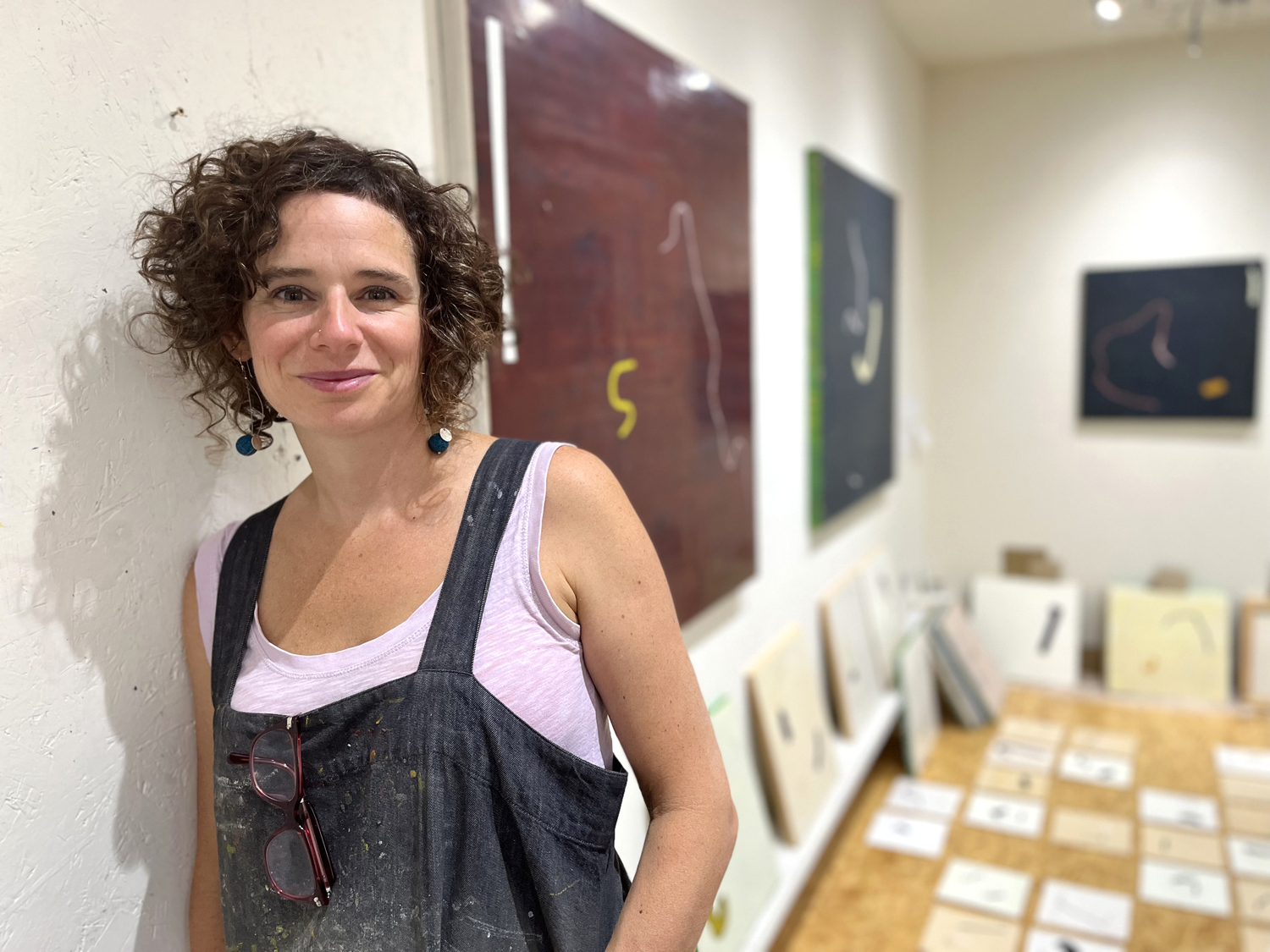 Joanna Kidney is an Irish visual artist. Her practice is a practice of sense making, a web of interrelated ideas around how complex and tiny our lives are within the vast universe. It is an enquiry of the non-material, that which is not visible and concrete. Concerned with the holistic, temporal and interconnected aspects of being human, the work offers open, poetic prompts towards these ideas. Using a language of abstraction, her work is an enquiry of the mark and the line through drawing, painting and physical space.

She has taught in Ireland, The Netherlands and the USA. She is an annual presenter and tutor at the International Encaustic Conference, USA. Her Encaustic Painting Workshops are supported by R&F Handmade Paints, USA. 

Selected Solo Exhibitions include: Royal Hibernian Academy, Dublin; The LAB, Dublin; Uillinn, West Cork Arts Centre; Galway Arts Centre and Mermaid Arts Centre, Co. Wicklow. She has exhibited widely in group shows in Ireland, France, Germany and the USA.

She has been awarded a Cooper Foundation Grant (USA); Arts Council of Ireland and Wicklow County Council funding; a Royal Hibernian Academy Studio Award; a Ballinglen Arts Foundation Fellowship and a Dublin Institute of Technology Award of Excellence. Her collaborative practice includes mergeemerge, a collaborative drawing project with Michael Geddis (2016- 2022); Place|Lab Collective, 17 artists from USA, UK and Ireland (2019- to date); Skimming Stones, a collaborative video work with dance artist Liadain Herriott (2015-2016); Hexagon, a collaborative printmaking project in Cork Printmakers, Cork (2014) and The Tellurometer Project, a collaborative collective of 8 Irish artist. She was a founding member of Outpost Artists Studios, Bray, Co. Wicklow (2014).International residencies include, Kiðjaberg, Iceland and Brigham Young University, Utah. 

Her work can be seen in the collections of Allied Irish Banks; The Ballinglen Museum of Art; The Central Bank, Dublin; Office of Public Works, Ireland; University College Dublin; Wicklow County Council and the Department of the Environment, Northern Ireland. Private collections in Ireland, USA, UK, Spain, France.
www.joannakidney.com