Experience 25 drawing prompt activities to spark creativity within your studio practice with Lisa Pressman.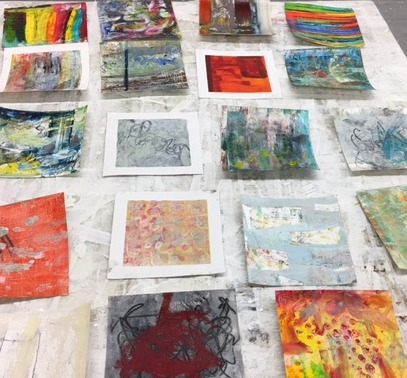 This is a self paced hour with prompts, verbs and exercises to get to the core of authentic making. The focus is on exploration, intuition and pushing out of your comfort zone. We will be experimenting with charcoal, graphite, water media, ink, pigment sticks, cold wax and other materials on paper. Directives include formal elements such as line, shape, space, color, verbs and conceptual ideas with fast paced timing based in discovery rather than finished products.


Guided studio activities to spark creativity and inspiration for new pieces...
Prompts that push you out of your comfort zone in the studio.
demo of a variety of materials
freedom








Lisa Pressman's artistic career is marked by exploration: testing the boundaries of the expressive potential latent in a variety of mediums, among them oil, encaustic, cold wax, and mixed-media collage. Her work is abstract, conceptually based, and process-driven. Lisa's artworks feature marks, forms, colors and patterns that are evocative rather than overt.
Check your inbox to confirm your subscription